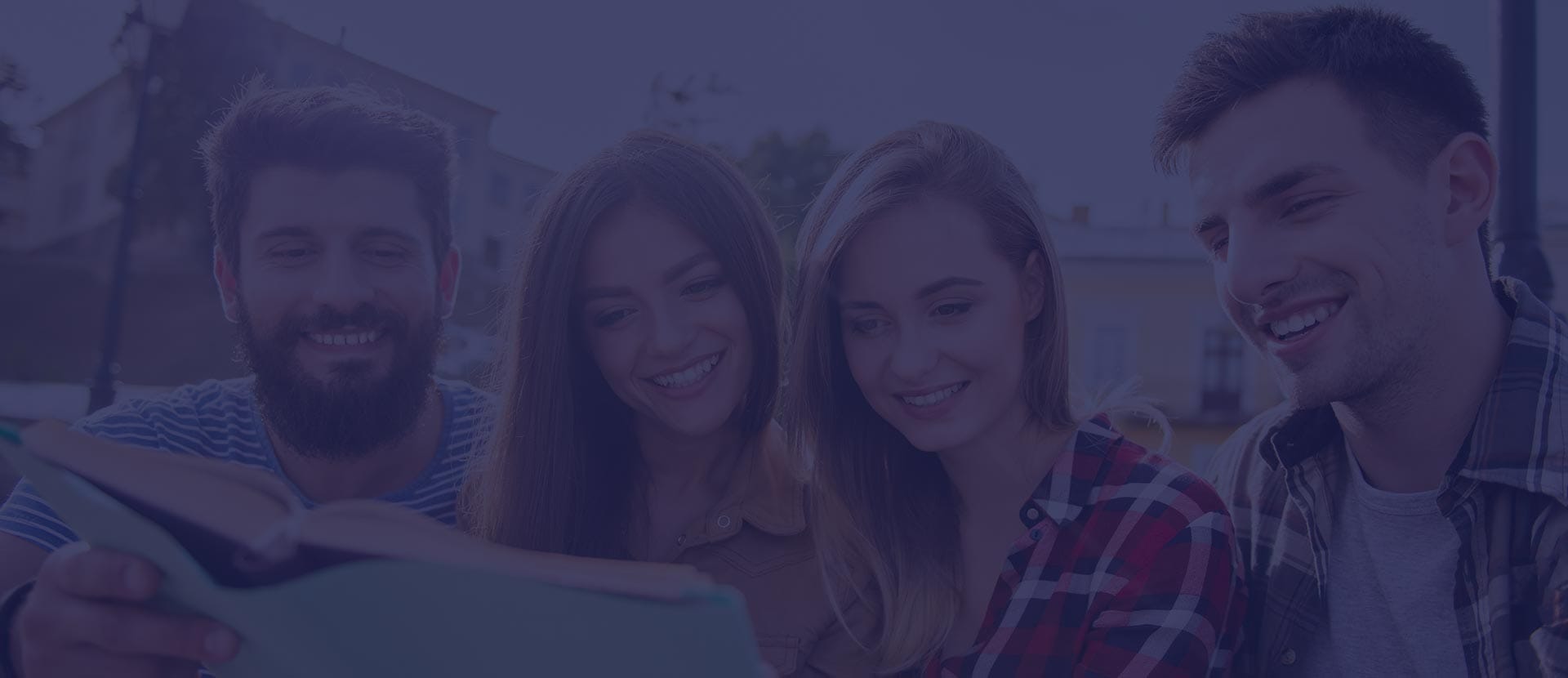 Your dream career awaits you
Get it today with Career Launch Program
Register Today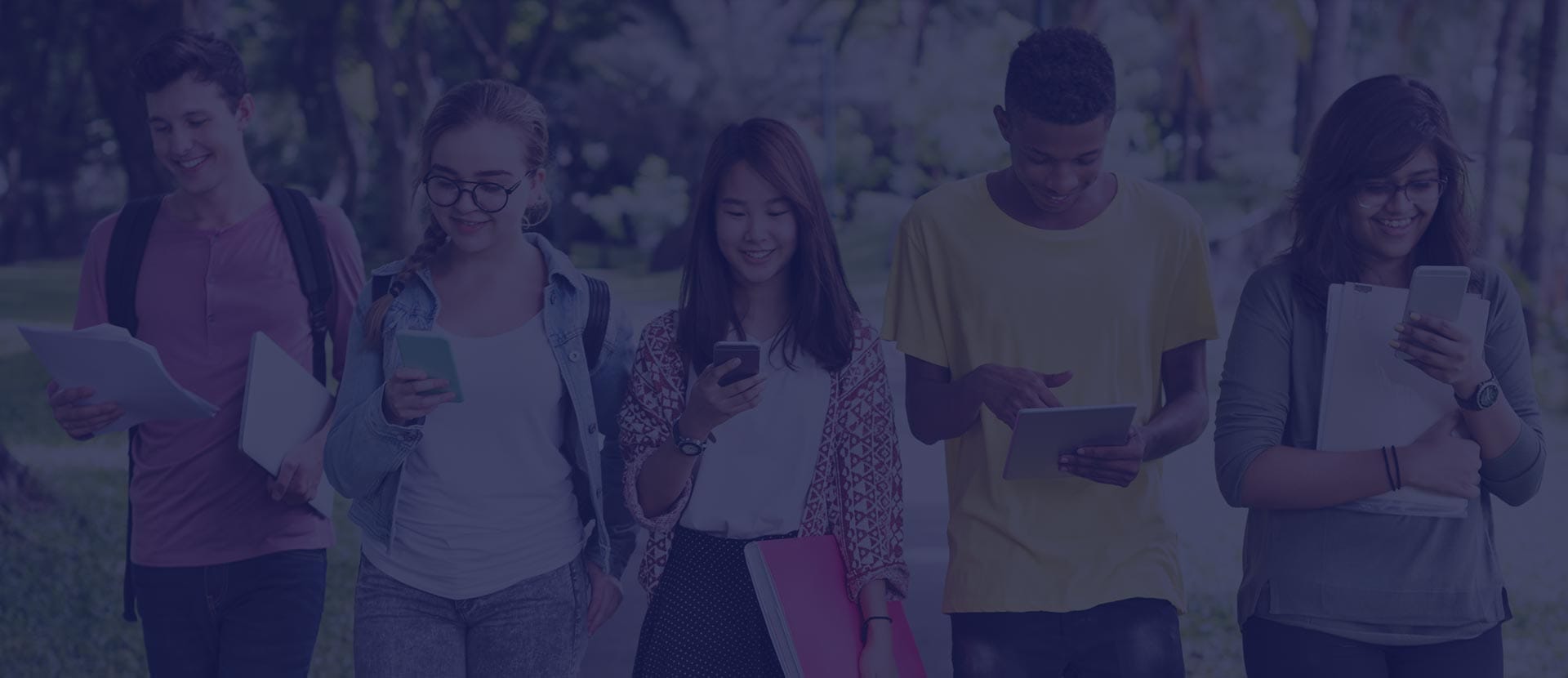 This lockdown is the best time for you
to create your dream career.
JOIN NOW
Career launching Program with Industrial Placements Training
Launching Your Career at Innomatics Research Labs
At Innomatics Research labs our renowned career launch programs are offered for beginners as well as advanced learners and thus enable structured, consecutive training with real time hand full experience that can specialize in topics such as Trustworthy AI or deep learning on request. We always open for the students who are willing to showcase their skills in the competitive job market with valuable credentials, and also can complete courses with a certificate. Topics such as compact introduction to artificial intelligence, machine learning with Python, IT management and more are also part of our training courses.
Across our diverse range of programs our training courses are not frontal lectures, but interactive learning – online as well as on site – where you can network, exchange ideas and benefit from the experience of others. With Innomatics our experienced experts support you all the time to nutshell the knowledge and skills. Our training concept is successful not least because we speak from experience. Our training lecturers are experienced scientists from cutting-edge research – more precisely from the largest organization for application-oriented research from every  corner of new technologies, business processes and service solutions.
Career Launching Program Modules
Technical Skills:
Python
Advanced Statistics
Machine Learning & Deep Learning
Natural Language Processing (NLP)
Career Development skills
Competitive Aptitude
Reasoning
Communication Skills
Personality Development Skills
Career Launching Program Syllabus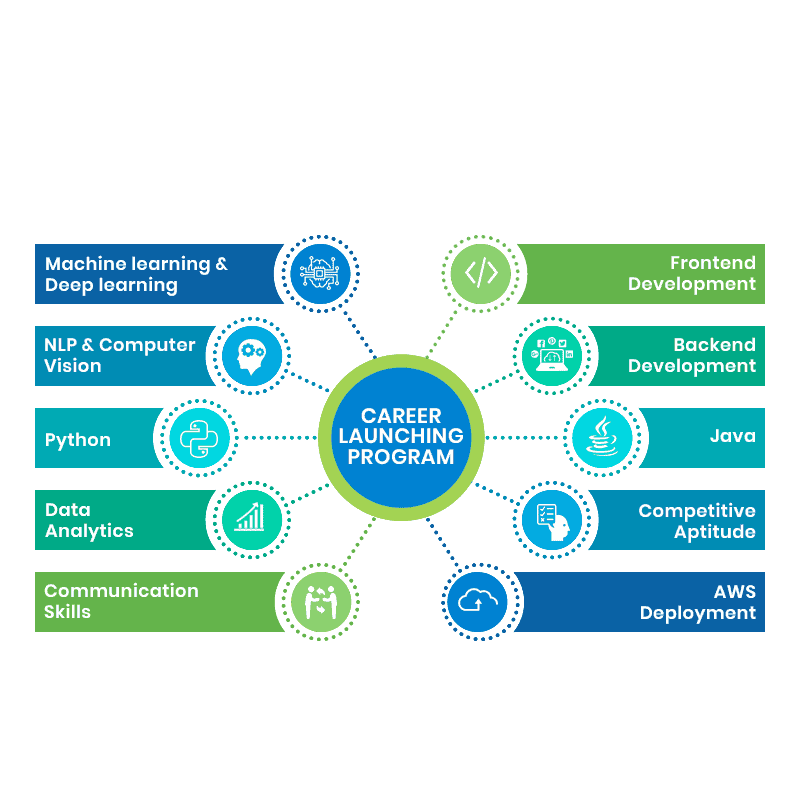 Industrial Placements Training at Innomatics
In the Career launching program our expertise faculty will work through complex topics, and in the module of applied new technologies. Also the competences to have acquired in a practical manner with execution as they hold with different MNC Company experts like IBM, Microsoft, Amazon, Apple, Infosys, etc.,
We know the current drivers and trends in IT and develop structures that can be used successfully for your career. In doing so, we combine the latest scientific findings with tried-and-tested concepts that are top in the present days, and on those technologies we find the best one which suits your skills. Apart from subject knowledge our experts train how to crack in the interview, aptitude tests, communication skills, and many more.
Your destination at our point
If you are new to the world of artificial intelligence, data science, digital marketing and machine learning, our introductory training courses offer the ideal foundation. With our compact entry-level formats, we offer you an introduction to content and methods in one to two-day training courses and create a basic understanding of the respective subject areas. In preparation, you can take part in our Python preliminary course.
You get the perfect start to the topic of any course offered with our certified five-day course "Certified Basic Level", in which you go through the process steps of a data project and get to know relevant technologies, methods and fundamentals in each step. This training also provides the basis for our certification program.
If you want to gain expert knowledge in specific methods, our advanced courses are for you. In the field of data science, digital marketing, many IT related specialize in topics such as deep learning, time series analysis and more. In these courses, our experts impart knowledge with a high level of detail and a practical component.
In the company engineering business area, we offer IT training and many more : You build on the expertise that we have gained in more than 100 IT-related customer projects and are constantly expanding.
Why should you Learn a Career Launching Program in Innomatics?
❖ Learn with exceptionally qualified educational establishments & mentors with colossal experience.
❖ The majority of Industry specialists are available.
❖ Backup Classes and Access to the Learning Management System (LMS).
❖ Opportunity to participate in meet-ups, workshops, hackathons, and conferences.
❖ Presents, Exercises, and Assignments on the subjects are also provided.
❖ Domain Teach back and Reverse Presentations.
❖ Dedicated In house Career launching Program team accessible round the clock.
❖ We Will Providing Lab Facilities and Doubt Clarification.
❖ We will teach Point to Point unsteadying Students Point.
❖ Project and use cases derived from businesses.
❖ Mock-up Exams and Interviews.
❖ Dedicated Placement vertical.
❖ We are providing a Demo class Every Saturday.
❖ Comprehensive learning programs for Non-IT professionals
Career Launching Program training modes
We provide Classroom training on Career Launching Program for the individuals who believe hand-held training. We teach as per the Indian Standard Time (IST) with In-depth practical Knowledge on each topic in classroom training, 300 – 350 Hrs. of Real-time practical training classes. There are different slots available on weekends or weekdays according to your choices. We are also available over the call or mail or direct interaction with the trainer for active learning.
For any queries feel free to Call/WhatsApp us on +91-9951666670 or mail at info@innomatics.in
We provide Online Career Launching Program for the individuals who are occupied with busy work schedules and the person who believes in one-one learning. We teach as per the Indian Standard Timings, feasible to you, providing in-depth knowledge of the program. We are available round the clock on WhatsApp, E-mails, or Calls for clarifying doubts and instance assistance, also giving lifetime access to self-paced learning.
For any queries feel free to Call/Whatsapp us on +91-9951666670 or mail at info@innomatics.in
We provide Self-paced training on Career Launching program for the individuals who are occupied with work and wants to learn in free time. We are giving lifetime access to self-paced learning. Our Self-paced video duration has 300 – 320 Hrs with Real-time practical sessions and Assignments. We are available round the clock on WhatsApp, Emails, or Calls for clarifying doubts and instance assistance.
For any queries feel free to Call/WhatsApp us on +91-9951666670 or mail at info@innomatics.in
Career Launch Program Frequently Asked Questions (FAQs)
What is the best career Launch program in Hyderabad?
Innomatics Research Labs help young people gain valuable, real-life work experience while they study. These ensure students receive high-quality classroom instruction and hands-on work experience that helps them start a career with employers looking to hire. Innomatics Research labs bring together higher education, business, and industry leaders.
Who Can Enroll in a Career Launch Program?
Anyone! Programs will prepare people of all ages and all backgrounds to enter the workforce. The Career Launch endorsement is an added designation showing that the program is mostly able to train students at the start of their careers.
How can Community and technical institutes Involved?
Community and technical institutes can get involved in Innomatics Research Labs by receiving program-level Career Launch endorsements or partnering with regional networks intended to coordinate community efforts toward Career connected learning. Regional networks are organized through the Employment Security Department.
Is training for Career launching Program necessary?
Most experts suggest that taking career-launching is beneficial for the candidates to score well in the interviews. However, it is not mandatory to join any coaching institute to prepare for the Career Launch Program.
Join us!! We'll transform your career. Call Now