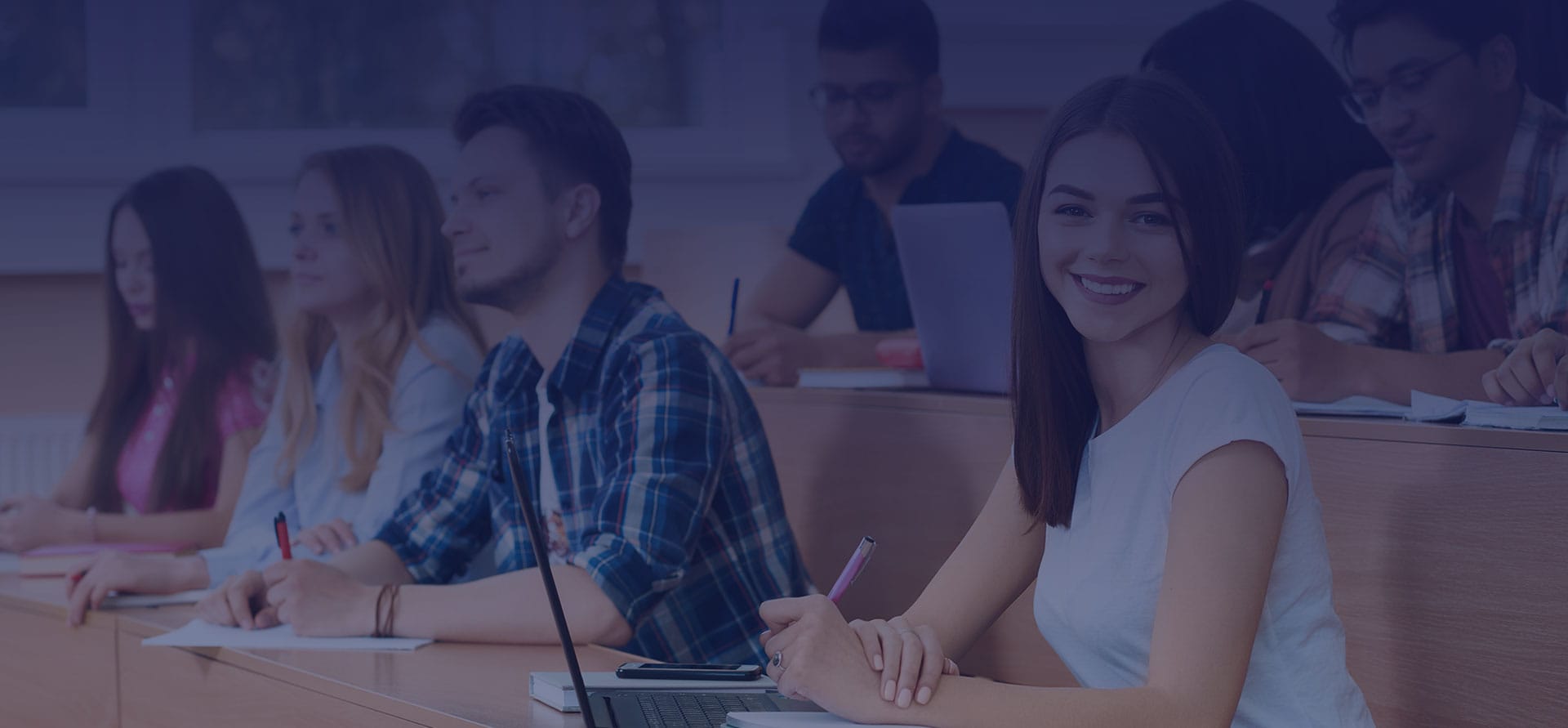 This lockdown,
learn at your own pace
Live online DevOps training that covers
all the stages of the software development lifecycle. Schedule A Demo
Certified DevOps Training with 100% Placement Assistance
As you can understand the term itself, DevOps has derived from the two terms, 'development' and 'operations'. By providing a system-oriented approach, DevOps focused on delivering rapid IT solutions. By emphasizing the people, DevOps seeks to create better collaboration between the development and the operation team. While having your DevOps training in Hyderabad, you can understand that by leveraging automation tools, DevOps can increase the dynamic infrastructure of the entire software community. It is with the help of DevOps that companies can participate in finding faster solutions along with building a more operational environment for the workspace. By enhancing the quality of the line of codes, DevOps ensures faster delivery. During your DevOps course in Hyderabad, you can quickly learn all the underlying features and core applications of DevOps.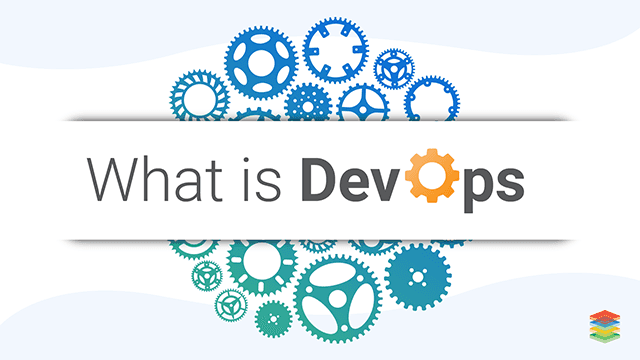 Prerequisites to Learn DevOps
There is no particularly labelled prerequisite to learn DevOps. Still, as it revolves around the Development and Operational unit for a company, it is essential to have a clear insight into how these teams work. While opting for DevOps training in Hyderabad, a person needs to have the basic knowledge of computer programming along with the following:
Being able to write code in the text editor
Knows how to work around with the command line
Having a basic sysadmin knowledge
How to start a service, installing and configuring packages.
Even, if you are completely unaware of some of the terms mentioned above, our DevOps course training institute in Hyderabad could undoubtedly make you aware of the same.
Key Features of DevOps Course
While opting for the DevOps training in Hyderabad, you need to understand that there are several features of DevOps and flexibility in the workspace, you can't find another. Having a career in DevOps is the most versatile way in which you can be proved beneficial for the company. To reap all the advantages of such a career, you need to enrol yourself in one of the best training institutes in Hyderabad. DevOps can help a company to comprise a single team with cross-functional members who are ready to work in collaboration. It is DevOps that can provide a company with maximum agility, stability, functionality, speed, and above all, innovation.
Some of the key features of DevOps include:
Better operational support for companies
Better IT processes with team management
Better team flexibility and agility
An engaging team with happier individuals
Promoting collaboration works
Self-improvement with cross-skills
Engaging in multi-tasking activities
Take this point into consideration, while opting for the DevOps course in Hyderabad, make sure that the institution makes you accustomed to all these key features.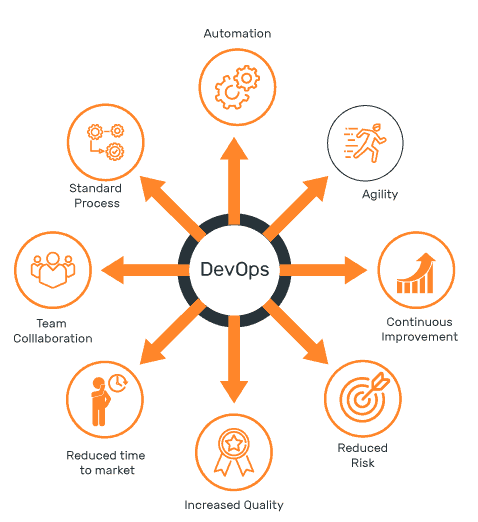 About DevOps Certification Training Course
Looking at the current job market, there is a massive demand for all the DevOps. After completing your DevOps training in Hyderabad, you can quickly increase your chances of getting hired by one of the top multinational companies. The majority of the companies accept the DevOps certification training program offered by
Innomatics Research Labs in India
and truth to be told. Some of them are also under Fortune 500. So, if you want a steady career growth in your life, make sure that you take the certification program seriously.
After having to work for just three years, any DevOps engineer can quickly draw 10 to 15 Lakhs per annum, which is an excellent assurance in itself. So, indulge yourself in training, and you can outshine your peers and friends.
Looking for A Free Devops Self-Paced Training?
DevOps Training Batch details
New Batch Details
| Schedule/Day | Date | Timings |
| --- | --- | --- |
| Weekday Batch (MON-FRI) | 03/08/2020 | 8AM, 10 AM |
| Weekend Batch (SAT-SUN) | 01/08/2020 | 10 AM |
| Online Batch | 03/08/2020 | 8AM, 10AM, 7PM |
| Self-Paced | Life time | Life time |
Current Available Slots
| Timings | Total Seats | Available Seats |
| --- | --- | --- |
| 8AM (MON-FRI) | 15 | 5 |
| 10AM (MON-FRI) | 30 (2 classrooms) | 10 |
| 7PM (MON-FRI) | 15 | 8 |
| 10AM (SAT & SUN) | 30 (2 classrooms) | 12 |
| ONLINE | 20 | 10 |
Note: Demo On Every Saturday & New Batch Will Starts On Every Monday
Why Should You Take DevOps Course?
If you want to transform your life into a new direction, DevOps training in Hyderabad is the perfect choice for you. Even while you are starting at a beginner level, you can always reach out to an expert level in no time. Innomatics Research Labs has deemed to be one of the best training institutes in Hyderabad for a reason. Our DevOps certification program directly complements the present industry scenario along with their standard requirements.
You can always take the DevOps course for one of the following reasons:
Getting a subjective knowledge of DevOps
Learn how to resolve various industry level problems
Getting a precise knowledge of infrastructures, servers, their scalability and availability
Learning automatic installation and their deployment
Implementing virtual knowledge in real world
Learning the very basis of security for the company's infrastructure
Understanding the underlying performance
Acquiring skills for monitoring and logging
Learning to solve real-time industry problems
Enhancing your skills in the cloud, for example, Amazon AWS or Microsoft Azure
If you want to go for the DevOps courses in Hyderabad, India makes sure that you are enrolling for one of the reasons, as mentioned above. Whatever you do, execute it for a reason. Don't come into peer pressure or just for the sake of career. If you have a real interest in learning DevOps, Innomatics Research Labs has got you covered.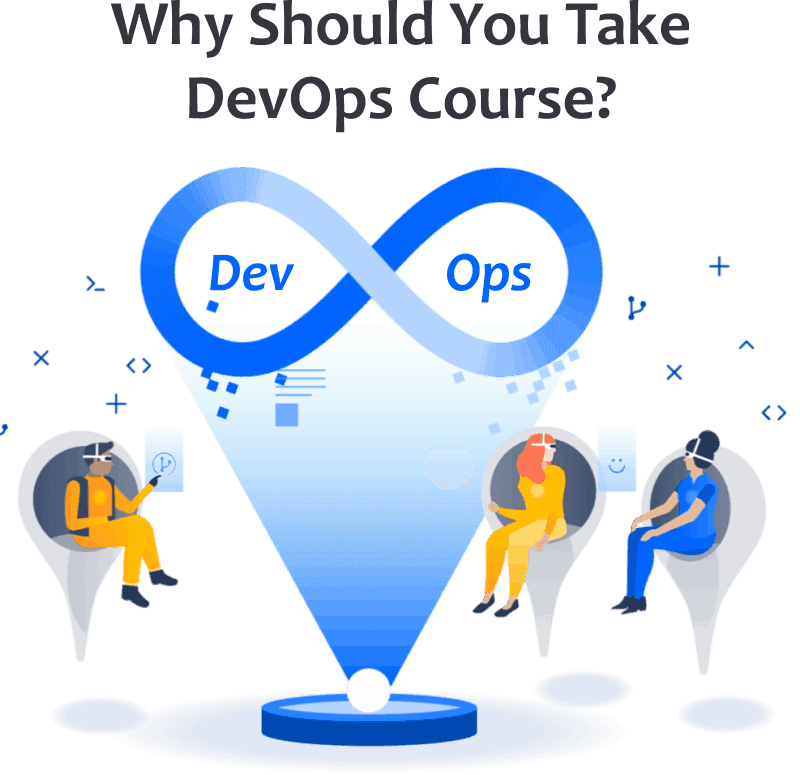 DevOps Course Curriculum
DevOps Introduction
What is DevOps
Why DevOps
What is SDLC
Introduction to DevOps Automation
Linux Essentials
Virtualization
DevOps Tools
Continues Integration & Continues Delivery
GIT
Automate Build Process
Maven
Jenkins
Managing Jenkins
Creating Application Builds
 Plugins
Continuous Testing and Continuous Integration and Testing
Finding and Managing Plugins
Building Continuous Delivery Pipeline
Master and slave configuration
CHEF
Introduction to Chef
Setting up the Environment
Chef Server
Resources
Recipes and Cookbooks
Local Cookbook Development Basics
Building Web & Application server Cookbook
Attributes
Data-Bags
Roles
Environments
Chef Supermarket
Ansible
Introduction to Ansible
Architecture and Process Flow
Setup and Configuration
Ansible Inventory and Configuration
Ansible Playbooks
Ansible Modules
Create and use templates to create customized configuration files
Working with Ansible facts and variables
Roles
Install ansible tower and use it to manage systems
Vagrant
Introduction
Setting up Vagrant
Using Vagrant
Automated Provisioning
Networking
Containerization
Docker
Working with Containers
Kubernetes
Monitoring
Nagios
Elastic search + Logstash + Kibana
Why DevOps Training at Innomatics Research Labs?
Innomatics Research Labs is one of the most prestigious and reputed institutes throughout India. Innomatics Research Labs also considered one of the Best DevOps training institutes in Hyderabad. It can give you some more obvious reasons to trust in the quality of education provided here. The industry experts have mainly designed the DevOps training so that along with mastering all the theoretical concepts, you get hands-on experience with the real deal. With a state-of-the-art learning curriculum, students can now have the best learning experience on DevOps.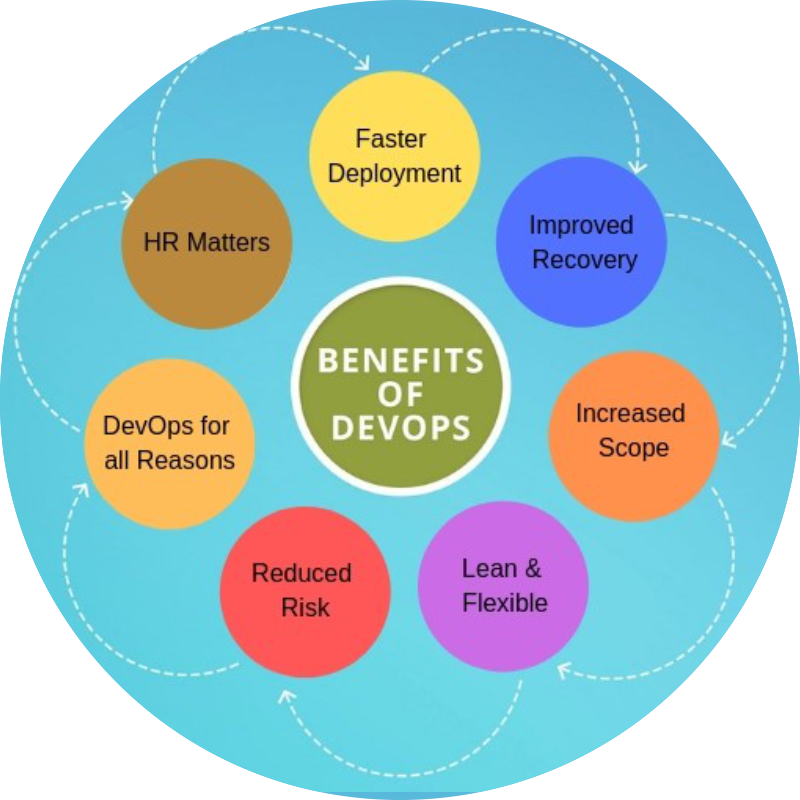 Here is a list of some of the significant benefits you can reap while having your DevOps training in Innomatics:
Learn everything from the industry experts
The best in class faculty members
Hands-on experience with all the advanced tools and features
Learning to work in the real world
Online and Offline course availability
Get individual level guidance
A limited number of seats for a better education. So, without wasting any further time, enrol yourself in the DevOps course in Hyderabad and start to enjoy the life you have always wanted.
Frequently Asked Questions (FAQs) on DevOps Course
What Makes DevOps Course from Innomatics So Special?
Everything is extraordinary with the DevOps training offered by Innomatics Research labs. Considered as one of the most prestigious training institutes throughout India, Innomatics provide an in-depth course with a comprehensive certification program. You get to learn from the industry experts, along with getting hands-on experience with the DevOps framework. The entire training program crafted to help you master the skills towards your DevOps roadmap.
What are the Support Systems Available for the Students?
Innomatics Research labs provide you with a 24/7 support system to get an answer to all of your queries. Our trainers are always eager to help you so that you get to learn all about DevOps. When it comes to clearing your doubts, we put all of our efforts to create a seamless experience.
What are the Different Modes of Training Available?
You have the liberty to choose between on-campus training and online courseware for the DevOps training offered by Innomatics Research Labs. Here, we believe that education is for everyone, and your distance shouldn't create a hindrance for your learning. 
Is this Course Self-Paced?
Yes, we offer a self-paced course for our online classroom. If you believe that you want to learn at your own pace, so be it. It all comes down to getting a start state-of-the-art training, and no one can come between that. 
Can I Get a DevOps Job Just by Completing the Course?
Indeed, you won't be getting any job just by completing any course. But, with our job assistance program, we can help you land into your dream job by sharing your CV with potential recruiters. As per the government guidelines, we can't guarantee you with a job, but we promise that you could get complete assistance from us until you get one.