MBA In Artificial Intelligence & Business Intelligence
(Integrated with AI Society, UK)
UGC approved | 2 Years MBA | AI & BI certification | Live online classes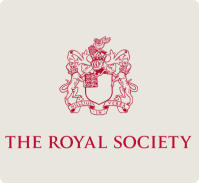 Online MBA in Artificial Intelligence & Business Intelligence from JAIN University
Innomatics Research Labs is collaborated with JAIN (Deemed-to-be University) and offering the Online MBA in Artificial Intelligence & Business Intelligence Program. It is a sublime program of getting an MBA degree from one of the best renowned university – JAIN University and a certification program in Data Science, Artificial Intelligence, and Business Intelligence from Innomatics Research Labs in collaboration with The Royal Society London, UK.


UGC Approved Online MBA Program

Ranked 6th Private University in India by India today

Awarded 5 stars in the Young Universities Category – KSURF

Integrated with AI Society, UK
Artificial intelligence (AI): AI Explores the use of computer systems to mimic various attributes of human intelligence, such as problem-solving, learning, and judgment. Business intelligence (BI) refers to the use of various technologies and tools to collect and analyze business data.
Online MBA: This two-year program from JAIN (deemed-to-be) University offers foundation courses, core courses, Specialization courses, and a comprehensive master thesis intermediary, apart from an option to pursue a cross-functional and open elective. The core and Specialization courses incorporate AICTE's model curriculum as prescribed for a full-time Master's in Data Science (MBA).
The Royal Society: It is the oldest national scientific institution in the world. The Royal society fulfills a number of roles: promoting science and its benefits, recognizing excellence in science, supporting outstanding science, providing scientific advice for policy, fostering international and global cooperation, education, and public engagement.


Industry Expert's Curriculum
Degree from JAIN University

Online learning with interactive mentoring

Comprehensive placement Assistance

AI & BI Certification from Innomatics
Semester 1
Principles of Economics & Markets

Managerial Effectiveness & Ethics

Accounting & Finance

Organizational Behaviour & Human Resources Management

Quantitative Techniques & Analytics
Semester 2
Entrepreneurship
Marketing Management Research

Analytics Language for Managers 

Mathematical foundations for Machine Learning
DBMS for Managers
Semester 3
Business Environment and Strategy
Operations Management

Data Analytics and Storytelling using Tableau and Excel

Machine Learning and Artificial Intelligence

Introduction to Deep Learning

Open Elective course
Semester 4
NLP Fundamentals for AI

Artificial Intelligence and Deep Learning

Analytics in Industry

Applications of Artificial Intelligence (AI)

Cross-functional Elective Course

Master Thesis / Project *
Note: * Master Thesis / Project will be carried out between Sem 3 & Sem 4, but evaluation will reflect in Sem 4
Languages & Tools covered








| Semester Fee Details | Amount |
| --- | --- |
| 1st Semester | ₹ 50,000 |
| 2nd Semester | ₹ 50,000 |
| 3rd Semester | ₹ 50,000 |
| 4th Semester | ₹ 50,000 |
| Total Course Fee | ₹ 2,00,000 |
Who can Learn this course
Undergraduates with B.E/B.Tech | B.Sc | BCA | BBA | B.Com | B.A
Professionals who want to upskill themselves and learn in-depth on relevant technologies like Python, NumPy, Pandas, Matplotlib, and Data Visualization tools like PowerBI and Tableau, SQL, Machine Learning, Artificial Intelligence and Business Intelligence.
Early and professionals who are passionate about the Data Analytics, Business Analytics with immense interest on Data Science.
Eligibility Criteria
Candidates must have a bachelor's degree (minimum of 3 years).
At least 50% marks or equivalent CGPA from a recognized university.
Applicants must possess sufficient knowledge and understanding of the English Language.

Become an expert
Become an expert in implementing Business Intelligence techniques and AI techniques in analyzing the data and developing applications.
Create diverse applications
Create diverse applications by implementing Data Analytics, Business Analytics methodologies that help for better understanding of Business problems.
Solve business problems
Solving and implementing the latest technologies in a innovative way.
Become Resourceful
Become resourceful and develop one's individual and professional knowledge.
Certification
MBA in Artificial Intelligence and Business Intelligence Degree from JAIN (deemed-to-be) University, in collaboration with Innomatics Research Labs and Royal Society London.
An Artificial Intelligence (AI) & Business Intelligence (BI) certification from Innomatics Research Labs.
Career Guidance
We provide Job assistance by recommending you to all the top industries that are looking for Data Analysts, Business Analysts and Data Scientists.
You will be escorted with Mock interviews (Technical and HR), resume building sessions, training in interpersonal skills, presentation skills and communication skills with all the professional etiquettes that helps you be confident and professional.
The Advantage of Being INNOMINION
Recognized and rewarded by Times of India as the Best Training Institute in Hyderabad for the Digital Marketing & Data Science Training. With the relentless hard work, sophisticated equipment, advanced classrooms, cutting-edge training methodologies, practical training approach, and making individuals skillful. We have trained and placed.
5000+ students
100+ batches,
100+ Hackathons,
50+ Industry Experts,
50+ meetups, and
500+ Industry connections.
Innomatics Research Labs is India's leading professional learning Edu-tech Company. By joining us you will be able to receive access to the extensive pool of Industry experts and dedicated career assistance.
4 years LMS access with all the recorded sessions
Placement Assistance with all the professional etiquettes training
An innovative and creative perspective on projects
One to one mentoring
Industrial project experience
30+ projects and 3-4 capstone projects
Job Roles in Data Science Technology
Career Scope in AI & Business Intelligence
Market Need:
The global artificial intelligence (AI) market size was valued at USD 27.23 billion in 2019 and is projected to reach USD 266.92 billion by 2027, exhibiting a CAGR of 33.2% during the forecast period. The rising number of connected devices and growing adoption of the Internet of Things (IoT) is driving the market.
Driver: Need to achieve robotic autonomy to stay competitive in a global market.
Restraint: Limited number of AI experts.
Opportunity: Increase in government initiatives and growth in investments to leverage the AI technology.
India is the second-highest country next to the US to have generated the demand to recruit about 75,000 Data Scientists for 2020 and 2021.
Industry Demand:
According to a report in 2020, the job requirements for data science and analytics are projected to boom from 2,720,000 to 364,000 openings. And according to the U.S Bureau of Labor Statistics, 11.5 million new jobs will be created by the year 2026.
Frequently Asked Questions
Do you offer placement assistance?
Yes, We offer placement assistance with JAIN (Deemed-to-be University) Online's Virtual Job Fair. This is an exclusive Online MBA program in Data Science (AI&BI) from JAIN. At our Virtual Job fair the screening, interview and hiring take place simultaneously with zero participation cost.
What is the eligibility criteria?
Candidates must have a bachelor's degree (minimum of 3 years degree), with at least 50% marks or equivalent CGPA from a recognized university.
How to apply for the program?
Is this program UGC approved?
Yes, This Online MBA program from JAIN (Deemed-to-be University) was approved by the University Grants Commission (UGC).