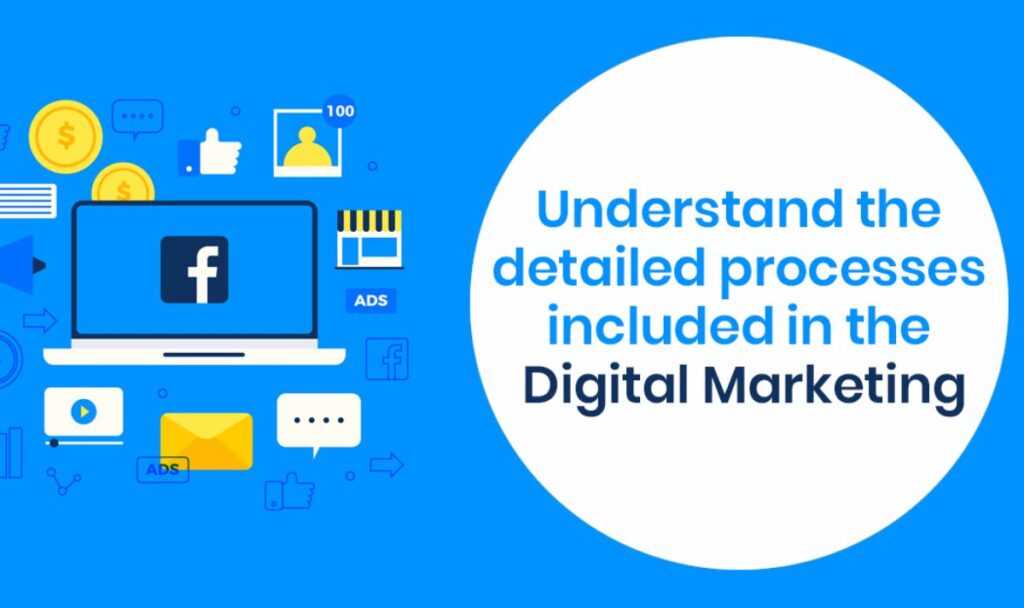 Digital marketing refers to advertising and delivering information through digitally such as search engines social media website mobile etc and by which the term covers a wide range of marketing activities. there is no doubt that in today's modern landscape a huge part of marketing strategies done digitally it playing a big role in today's digital life.
Nowadays everything is done through the digital process and people are also adapting things digitally and
businesses are almost done or happening online, the most of the time spent on making their website attractive so people will show interest in their website and this is the market strategy how to attract people by your website. Here, Digital Marketing strategy play an important role it is a series of actions which helps to achieve you your
aim, your goal of company through selecting online marketing channels and whereas these all channels including on paid and owned media and people are also so advanced they keep checking new things online and if they like it they keep on sharing as well. Digital Marketing is the biggest platform to start over and spread your business all over
the world.
Digital marketing is a very low cost. It can assess a massive audience. It is cost-effective if the customer database is well managed but at the same time, digital marketing is going to consume a lot of time. Response rate varies enormously, campaigns are very easy to copy but you can personalize the marketing message.
Types of online digital marketing include;
1. Search engine optimisation.
2. Search engine marketing.
3. Content marketing.
4. Social media marketing.
5. Affiliate marketing.
6. Email marketing.
7. Influencer marketing.
8. Mobile phone advertising
Now, what is search engine optimisation it is a process of growing your online visibility organic search engine results which means the results appear in a list and ranked using the search engines algorithm? Every engine needs little oil, using targeted keywords in your content to rank your site in web search results.
SEO process includes:-
a. Research and analysis.
b. Identifying keywords.
c. On-Site coding and implementation.
d. Copyright.
e. Speed & site performance.
f. Marketing.
g. Ranking report and tracking.
Search engine marketing is a market where it promotes your website by increasing the visibility of your website in search engine result page.
Content marketing is a type of market in which you will find information, it involves the creation and sharing materials online so that people can read your information from your website and upvote it.
Social media market helps to promote a product or service on a social media platform.
so that everyone can watch it.
Affiliate marketing is a type of performance-based marketing where it process of earning a commission by promoting other people's product and service and in which a business rewards affiliates for each visitors or customers.
Through Digital Marketing research and practice is improving with the advancement of technology. It helps you to keep track of your customers or you can aware of your customers about your products and available 24/7. If your goal is to target a large amount of people then digital marketing is a good platform. You can spread or promote your websites on the online platform.
About Author