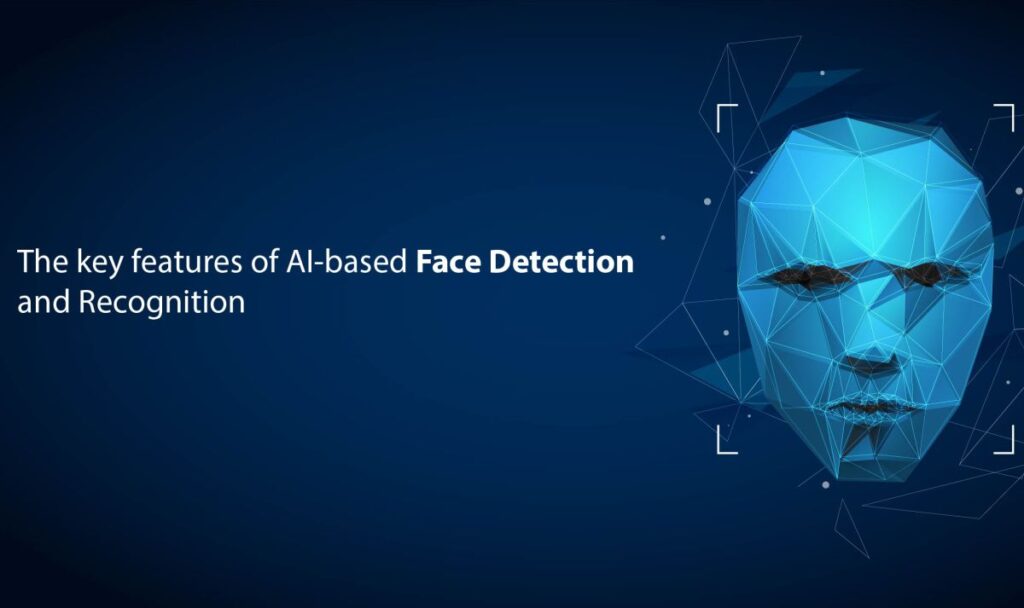 AI-Based Face Detection and Recognition.
In Face detection AI does involve, at least the latest technologies do, and they do so in a stylish manner. Let's take an example, we all have used a smartphone, now back in the days, these 'smart-phones' weren't as much
smart as they are today, back then Artificial Intelligence wasn't really much involved but after the machine-brain being introduced into these lifeless robots, many industries saw a disruptive change.
Some fact might you aware of that Face recognition existed way before iPhone X was released right? Face recognition is nothing new but the technology is so advanced and after we came to know about artificial
intelligence it created a revolutionized facial recognition system. Have you ever wondered how so many social sites such as Snapchat, Instagram, Facebook, etc filters work perfectly on your face?
How do they have the exact ability to accurately map the geometry of your face?
The advancement in technology which embedded artificial intelligence to create a smart system able to do those things. Face ID spontaneously adapts to changes in your appearance. From cosmetic to glasses, makeup, glowing face or even growing facial hair. It is designed in such a way which able to work indoors, outdoors and even in total darkness. Something very interesting!
Face Recognizer searches an actual collection of data of faces and compares them with the faces detected in the scene to find a match. Face Recognizer records face from the camera and detect "people of interest" providing real-time alerts upon detecting certain faces in the scene.
Key Features of Face Recognizer Detect and log faces.
Recognize faces.
Search for similar faces.
It is able to detect any matches with faces on the watch list database and provide alerts.
It creates a log of people in the scene which can be used for forensic investigations.
According to public standard data set the Facial recognition accuracy is up to 99.6%.
Real-time watchlist detection. Identifying individuals on the spot.
Going to safer cities by capturing an image, evaluating it and matching it.
Face Recognition can be recognized by anyone with an arrest warrant out on the loose. Recognition and detection are possible both in real-time and offline and recognition and enrollment are available from both video and still images. Recognition in video mode is achieved by analyzing multiple images per face and in the video, mode recognition is achieved in less than 1-2 seconds. Using a mixture of AI and Deep Learning, Face Recognizer has achieved certainty benchmarks similar to or better than industry leaders like Google and Facebook. It scores the following accuracy in the leading public test databases – LFW: 99.3%, YouTube Faces: 96.6%, MegaFace (with 1000 people/distracters): 95.6% process.
It is said that technology presented us with the digital interview. However, with the beginning of facial recognition in recruiting, the process becomes quite subjective and bias. It is now possible for recruiters to use face recognition algorithm to analyze face against huge datasets sourced from social sites or any other networking sites.
Hiring managers can look you up online and use the information they learn about you to make their decisions. In the past, all you had to do was send in your application and patiently await a callback. We should thank this technology, several other auxiliary factors come to play before you are considered for an opening thus making the process flawed to some extent.
In present face recognition, the conventional pipeline consists of four stages:
Detection,
Align,
Represent,
Classify.
Many networking sites often visit both the alignment step and the descriptions step by step employing explicit 3D face modelling in order to apply a piecewise affine transformation, and which further derive a face representation from a nine-layer deep neural network. It has a facial recognition research project called DeepFace.
DeepFace is now almost as accurate as of the human brain. DeepFace can
see at two photos, and irrespective of lighting or angle can say with 95.35% accuracy whether the photos contain the same faces or not. There are lots of advanced shape and colour based algorithms for face detection in special use-cases. One advanced API which is based on the accuracy and consistency of results is a Chinese company called Face++.
Nowadays, many people are showing their interest in this field and if you're interested in industrial applications of face detection such as biometric logins, or advanced attendance or security applications.
About Author